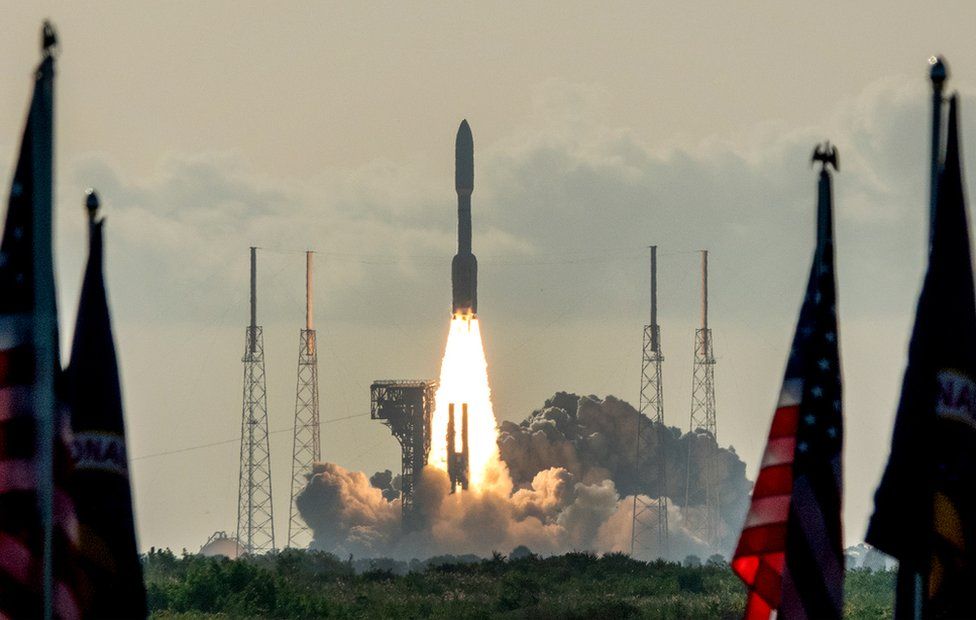 CRISTOBAL HERRERA-ULASHKEVICH/EPA
The Mars 2020 Perseverance mission lifts off from the Kennedy Space Center, Florida. The one-tonne, six-wheeled rover is due to arrive on the Red Planet in February 2021.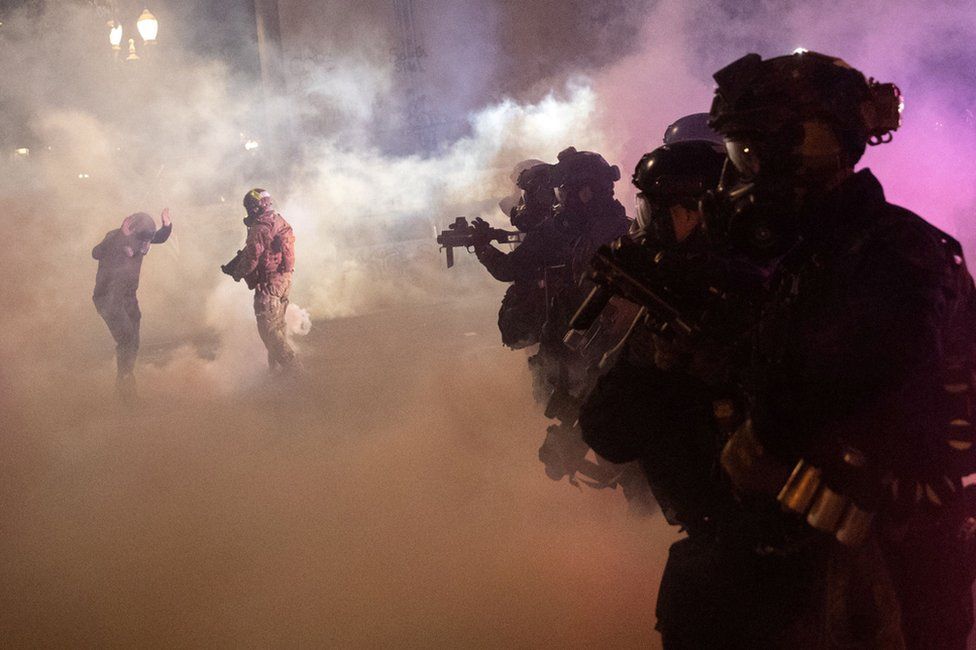 CAITLIN OCHS/REUTERS
US federal law-enforcement officers fire tear gas to disperse protesters during a demonstration against their deployment to quell unrest in Portland, Oregon.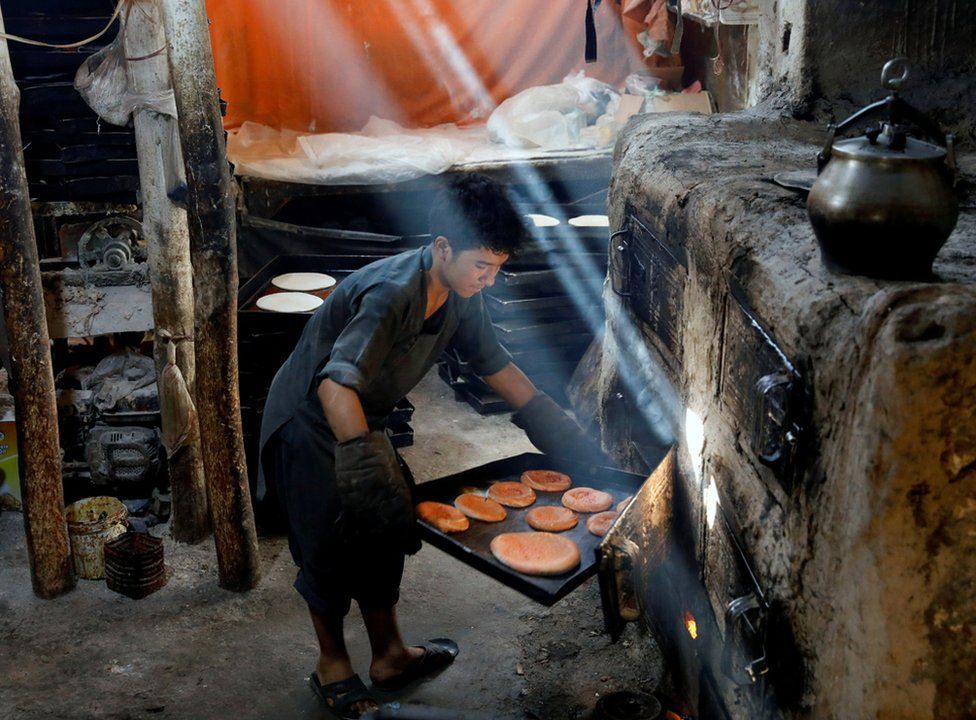 MOHAMMAD ISMAIL/REUTERS
A man prepares food for the Muslim festival of Eid al-Adha in Kabul, Afghanistan, celebrated there this year on 31 July.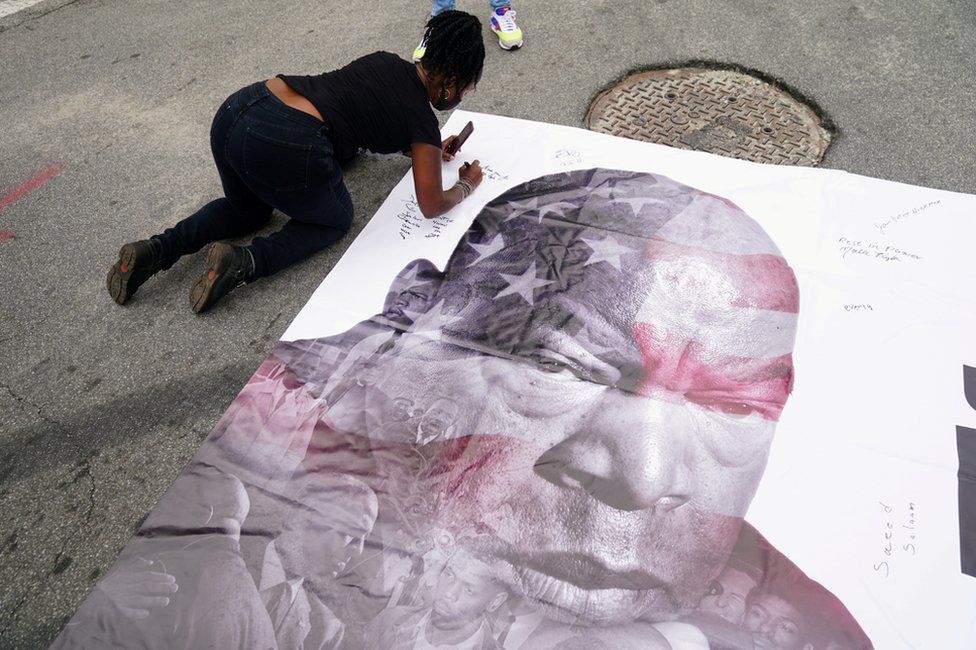 ELIJAH NOUVELAGE/REUTERS
A woman signs a picture of late US Congressman John Lewis before his memorial service in Atlanta, Georgia. Lewis died, aged 80, of pancreatic cancer, on 17 July.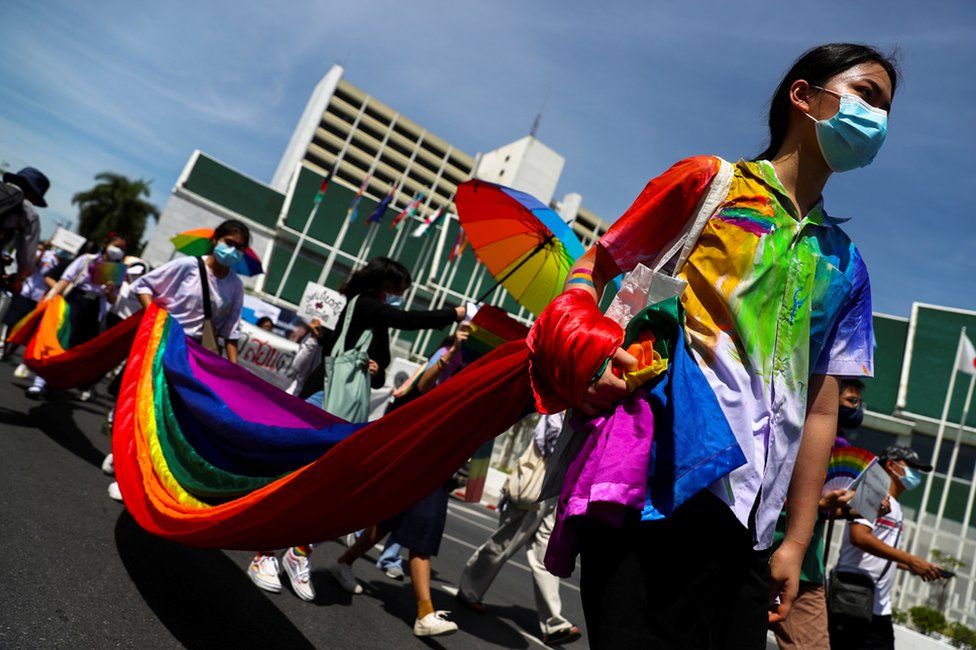 ATHIT PERAWONGMETHA/REUTERS
Members of a Youth Pride student group take part in a rally for gender rights in Bangkok, Thailand.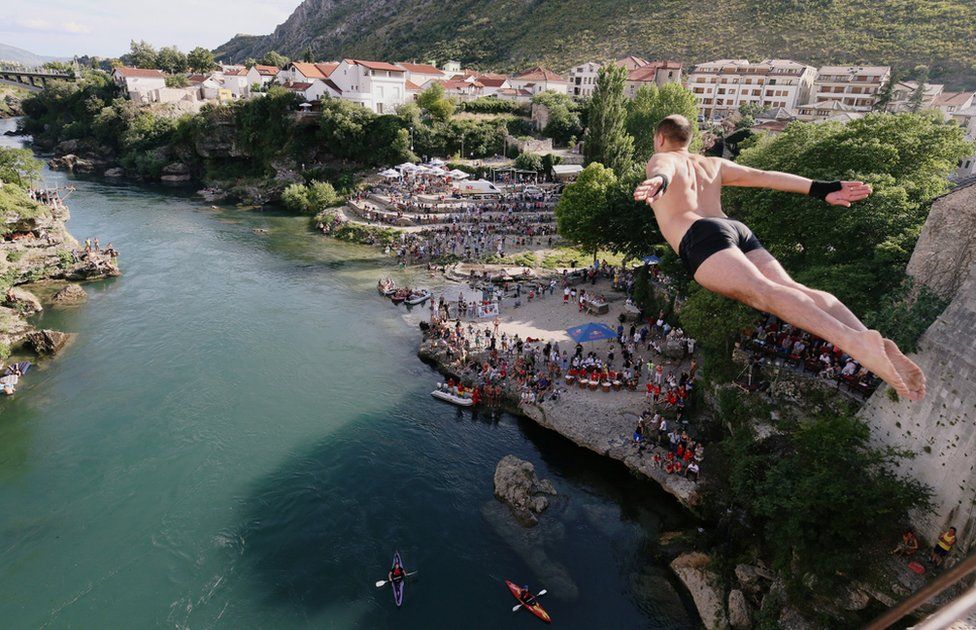 DADO RUVIC/REUTERS
A man jumps from the Old Bridge into the Neretva river during the 454th traditional diving competition in Mostar, Bosnia-Herzegovina.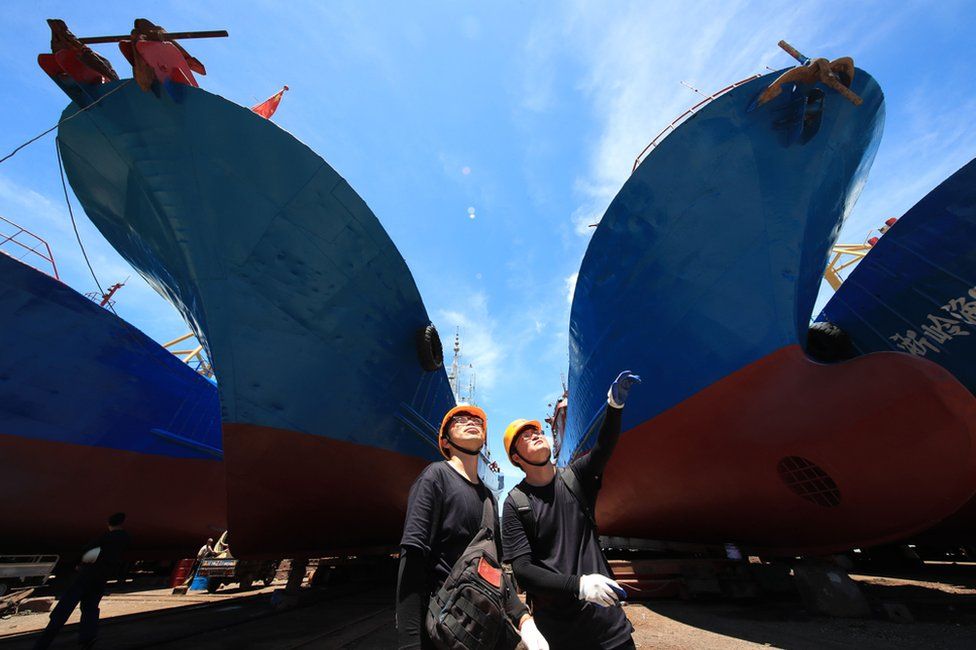 ZHANG PEIJIAN/VCG VIA GETTY IMAGES
Surveyors inspect ships during the closed fishing season at a shipyard in Xiangshan County, Zhejiang province, China.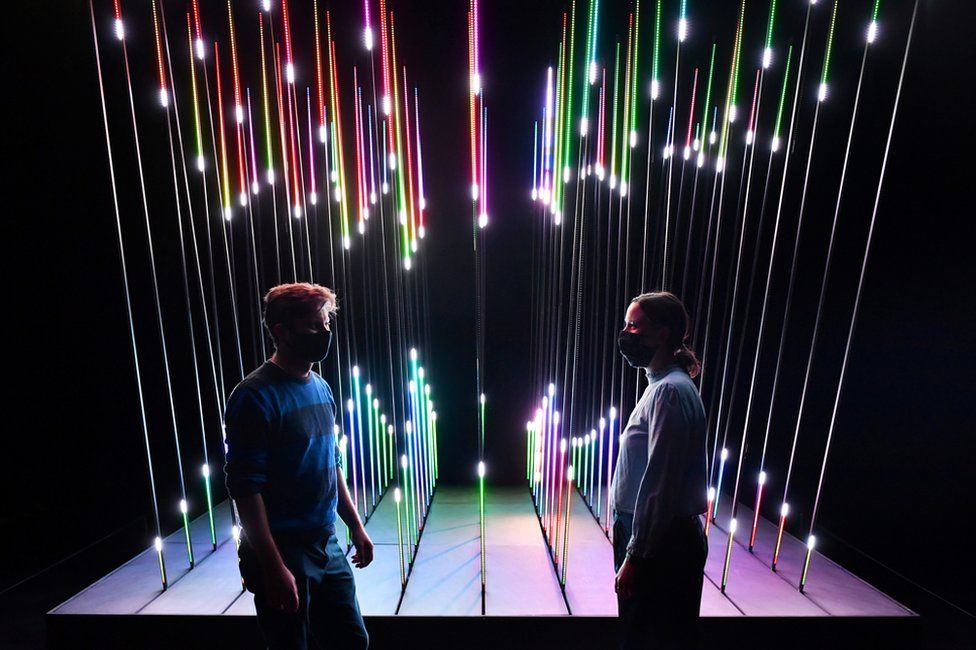 DYLAN MARTINEZ/REUTERS
Gallery assistants pose during the opening of the Electronic: From Kraftwerk to the Chemical Brothers, at The Design Museum, in London. The exhibition, marking 50 years of Kraftwerk, is due to run until February 2021.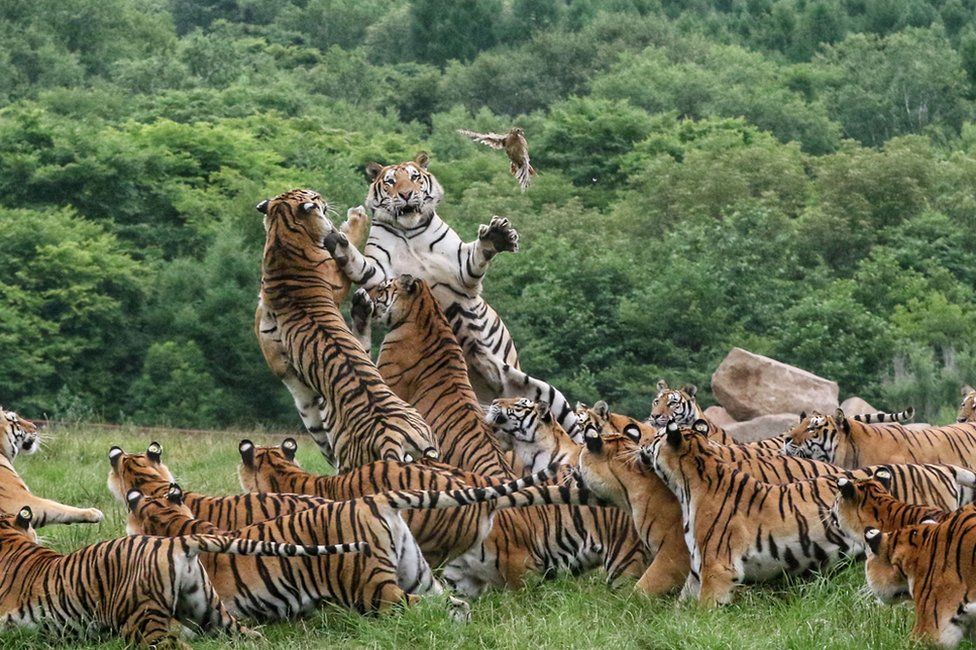 VCG VIA GETTY IMAGES
Siberian tigers feed at the China Hengdaohezi Feline Breeding Center in Mudanjiang, Heilongjiang province.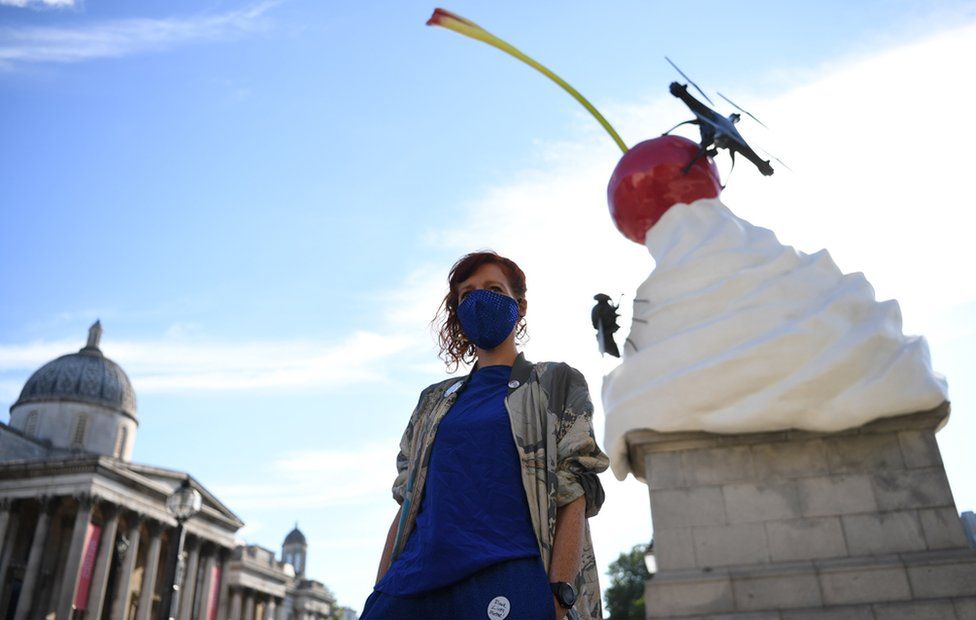 NEIL HALL/EPA
Artist Heather Phillipson poses with her 9.4m sculpture, The End, in London's Trafalgar Square. The installation on the Fourth Plinth - home to a rolling commission of public artworks - depicts a whirl of cream with a cherry, fly and drone on top.