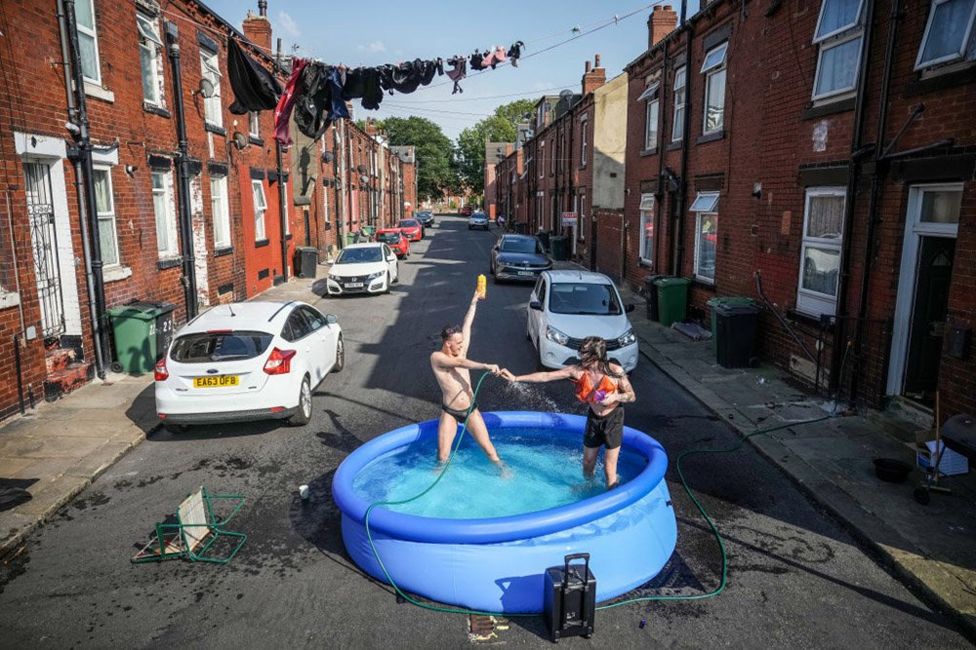 CHRISTOPHER FURLONG / GETTY IMAGES


Residents took a dip in a paddling pool to cool off outside their home in Leeds as temperatures exceeded 40C in parts of England.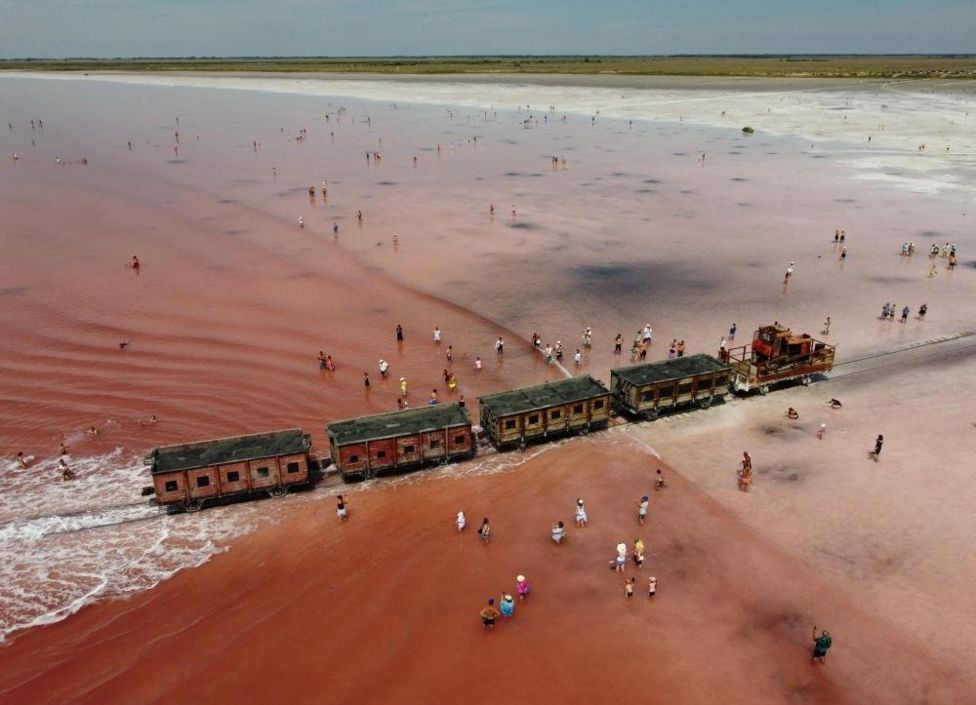 ALEXEY MALGAVKO / REUTERS


A train drives across the bed of Lake Burlinskoye in the Altai region of Russia. The lake is known for its supposedly medicinal waters and the train that runs through it which is part of a salt-harvesting operation dating back to the 1970s.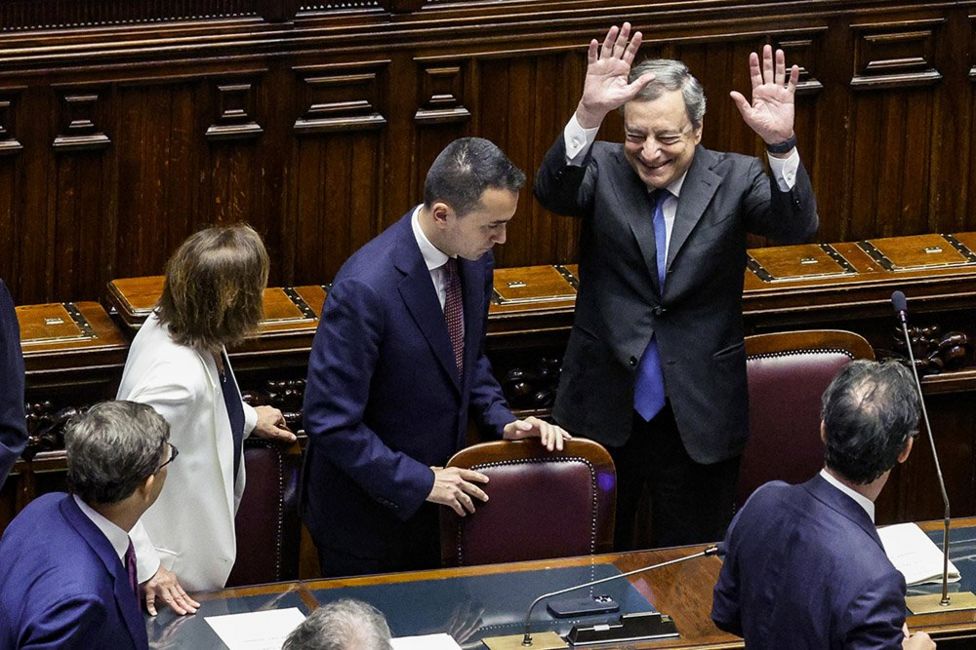 FABIO FRUSTACI / EPA-EFE


A year-and-a-half after he was appointed as Italy's unelected head of a unity government, Mario Draghi resigned as prime minister.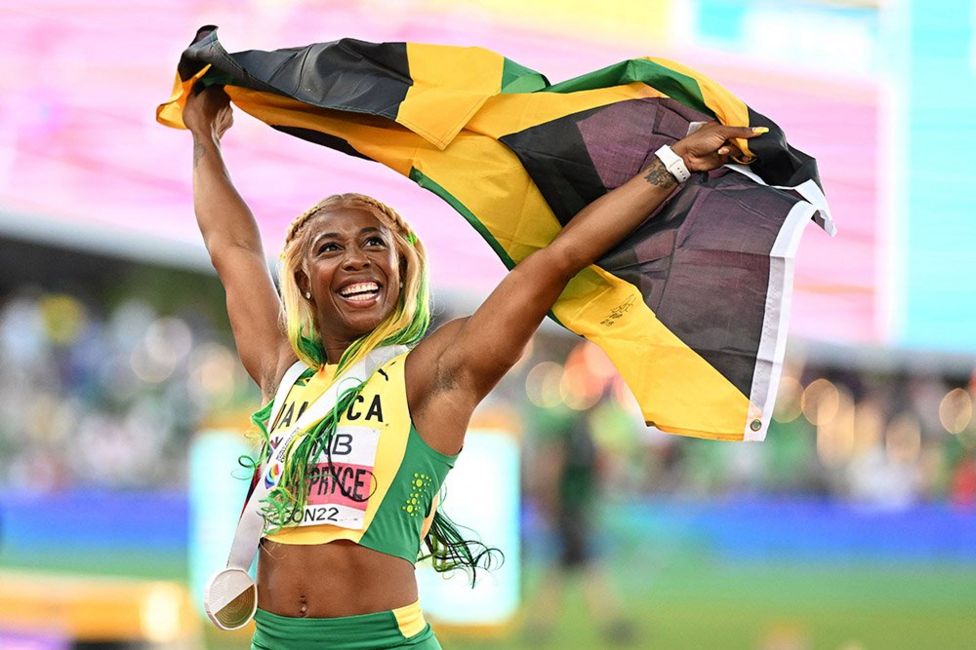 JEWEL SAMAD / AFP


Jamaica's Shelly-Ann Fraser-Pryce celebrates winning the women's 100m final during the World Athletics Championships in Eugene, Oregon.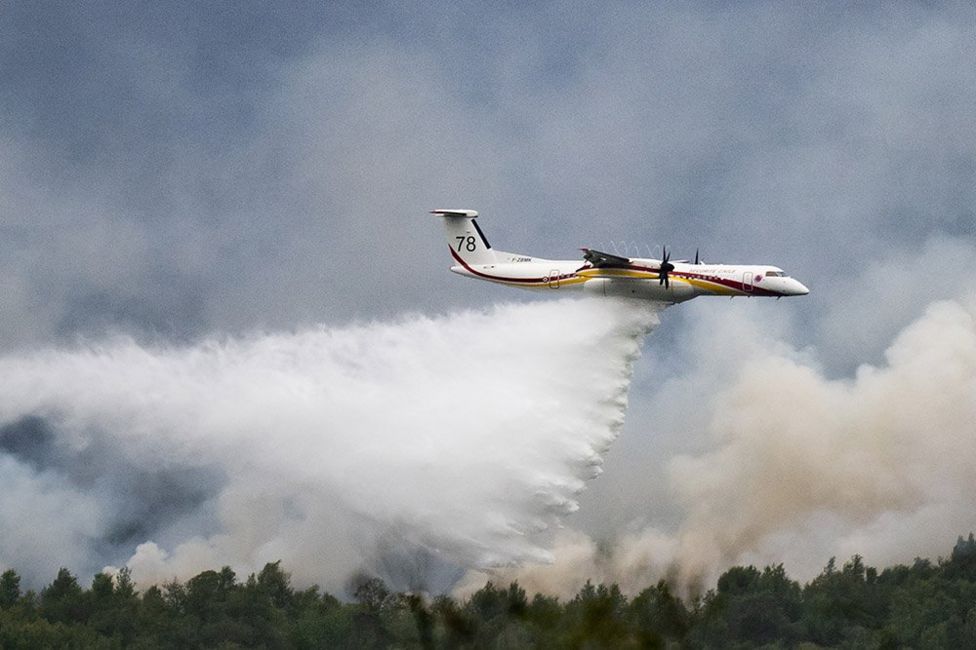 LOIC VENANCE / AFP


An aircraft drops water over a wildfire raging in the Monts d'Arree, near Brennilis, Brittany, in France. Much of Western Europe has been hit by a record-breaking heatwave, which substantially increases the risk of fires.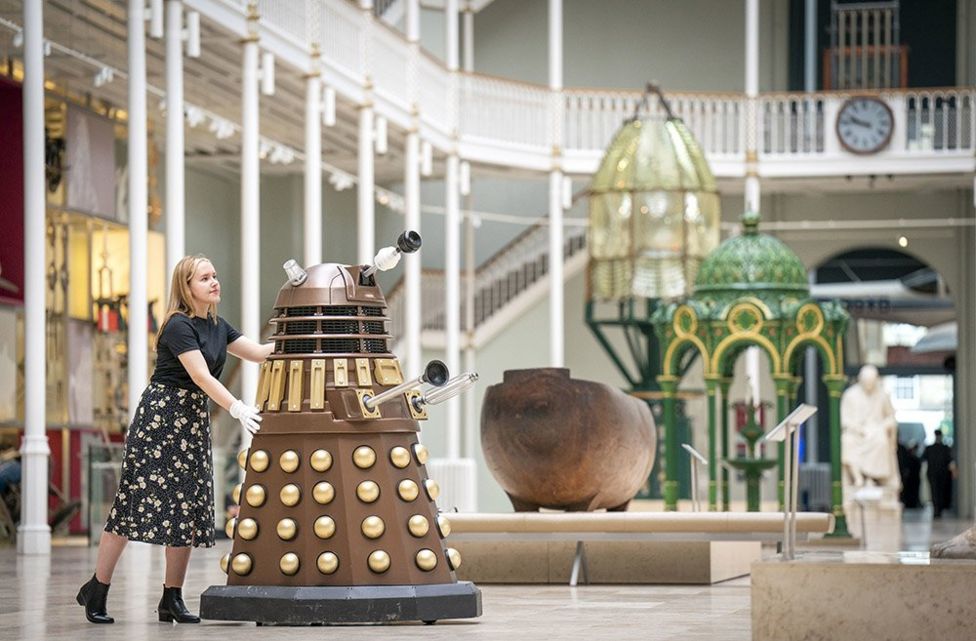 JANE BARLOW / PA


Staff member Liv Mullen helped a Dalek into place at the National Museum of Scotland in Edinburgh for the announcement of the forthcoming Doctor Who Worlds of Wonder exhibition, which opens later this year.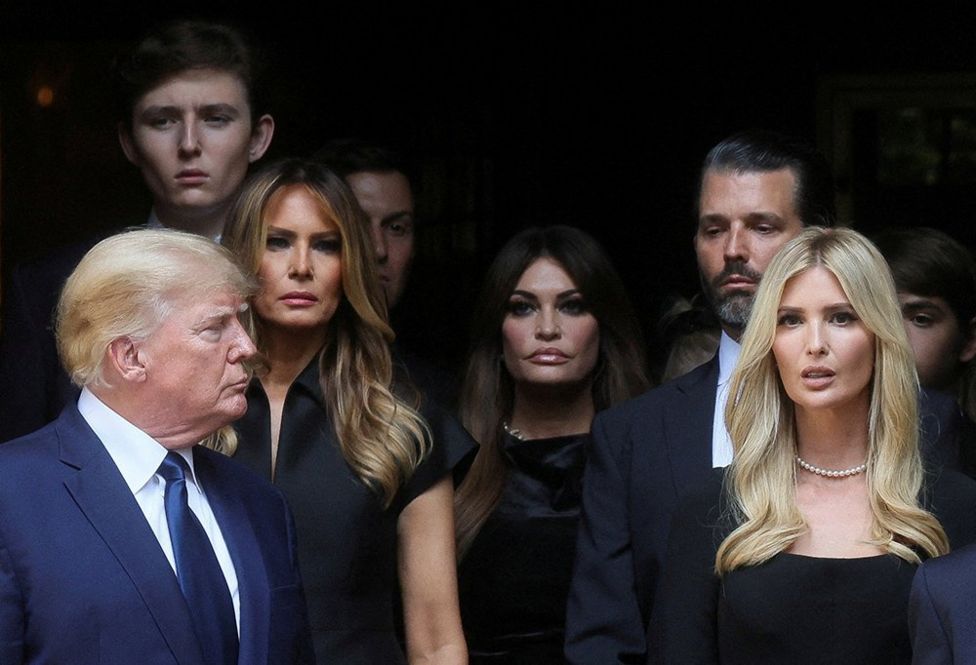 BRENDAN MCDERMID / REUTERS


The funeral of Ivana Trump, the ex-wife of former US President Donald Trump, took place in New York City, bringing the family together for a rare public gathering. Among those in attendance were Donald and Ivana's three children, Ivanka, Eric and Donald Trump Jr, who all reportedly gave eulogies.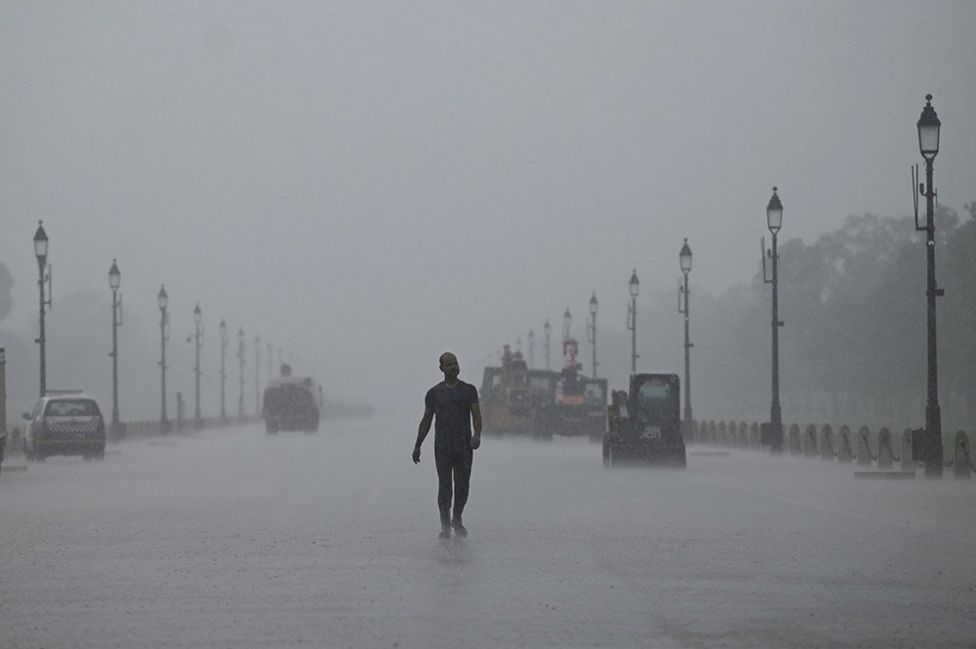 MONEY SHARMA / AFP


A man walks along Rajpath, the venue of the annual republic day parade, during a monsoon in New Delhi, India.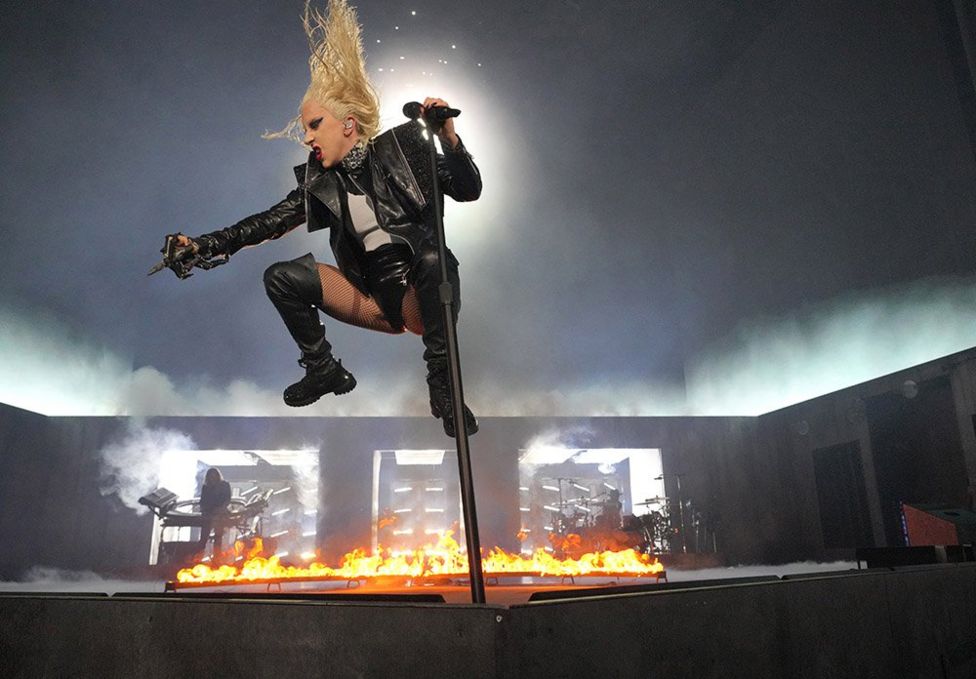 KEVIN MAZUR/GETTY IMAGES


Lady Gaga on the opening night of her Chromatica Ball tour at Merkur Spiel-Arena in Dusseldorf, Germany.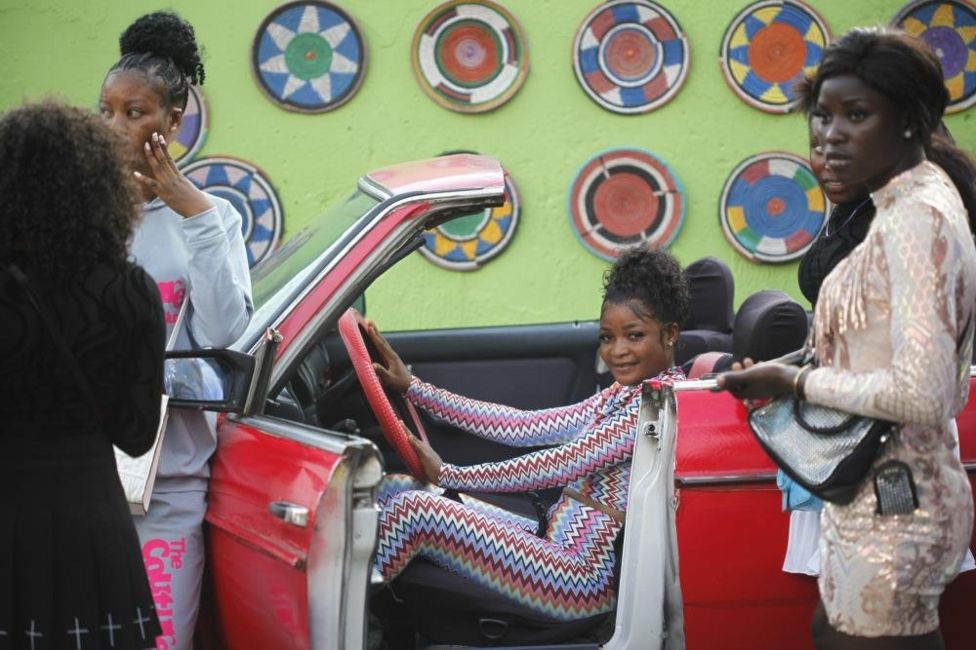 AKINTUNDE AKINLEYE / EPA-EFE


People enjoy an exhibit at the new Vintage Africana Museum in Lagos, Nigeria.