Something working in the past doesn't mean it keeps working. Fundamental said so.
People claimed stocks are not expensive might have forgotten their finance lessons from university - If the equity's earning at high of its growth cycle, P/E ratio seems even lower, but this doen't mean stock is cheap. Because the high earning can't sustain and higher than mean level growth always falls toward mean level, this is the mean reversion rule in any asset valuation. Shut up , those talking heads on CNBC!
Talking about technical, my wild guess is all in the picture. If ES falls below the 1330 level by next week's close, I am a strong believer that this level will be the ceiling of 2nd half 2011. Mark my word, if I am wrong, call me stupid.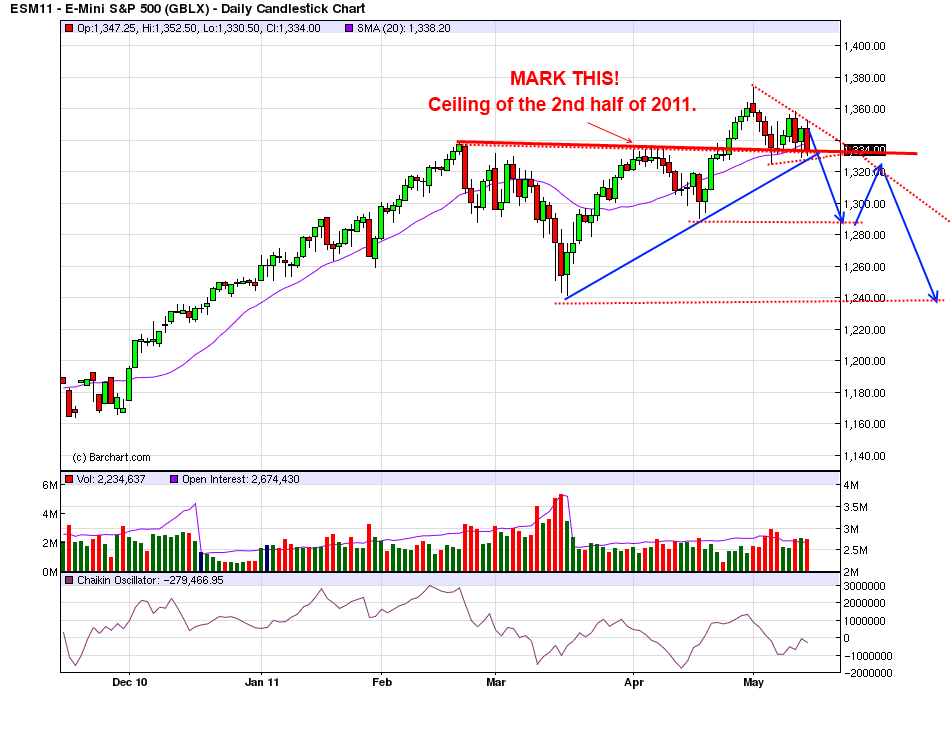 In my mind, the most dangerous snake in the room is AUD, this is the king currency of the commodity bubble. If AUD accelerates its downward move toward 1.0200 level, that will be good news to equity bears & USD bulls.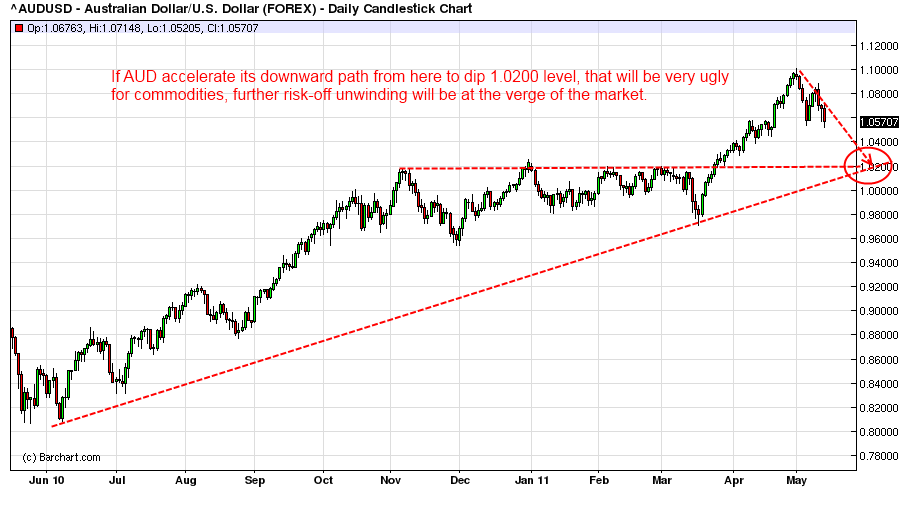 Take your positions and hold your breathe, and watch - POP or DROP.
I want to stamp the future of 2011 with one word - Stagflation!